Invitation to Summer Concert 2022
2022.06.16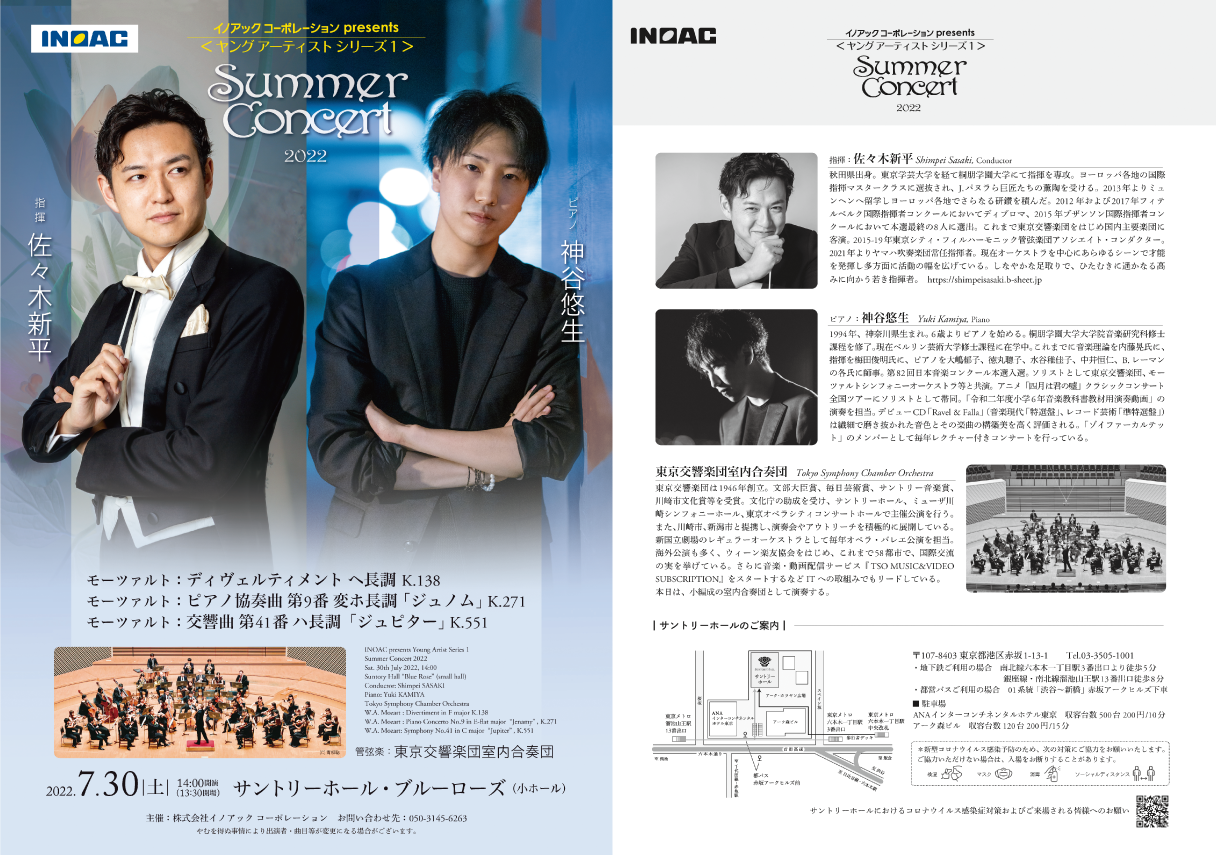 INOAC will hold a free admission classical concert at the Suntory Hall on July 30, 2022, as part of its cultural support activities.
This performance is free to enter so that even those who usually have few opportunities to listen to classical music can enjoy it, and its songs to be played are easy to listen for beginners of classical music.
INOAC will continue to carry out social contribution activities through cultural support and to disseminate the future possibilities of music.