Fund-raising activity for Humanitarian Aid to Ukraine
2022.04.08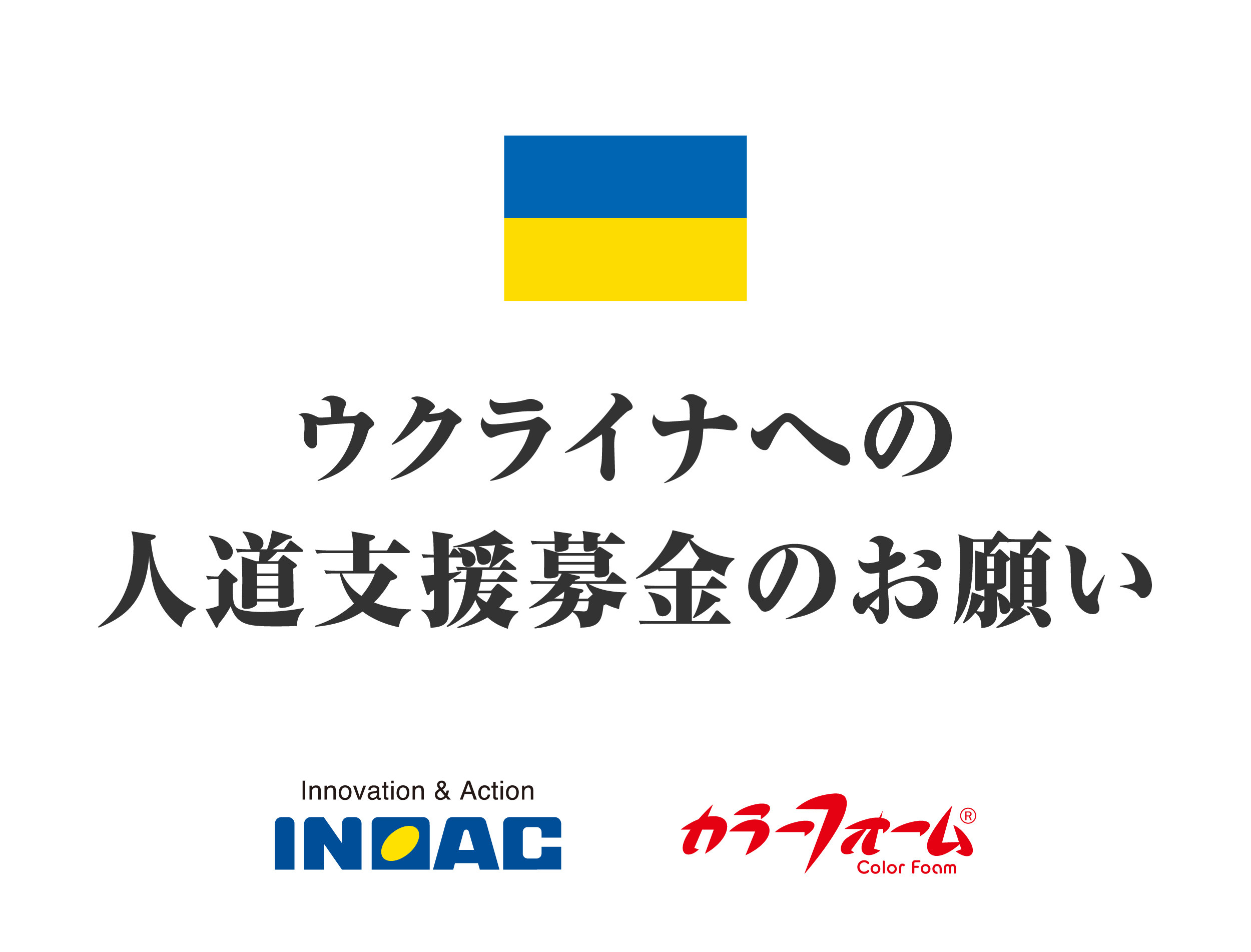 In view of the situation that many Ukrainian people are evacuating to neighboring countries due to intensifying battles in Ukraine, INOAC will set up a donation box as a "Donation for Ukrainian Humanitarian Crisis Support" at eight "Color Foam Kenko Shops" nationwide from April 9th to May 31st.
* "Color Foam Kenko Shop" is a company-operated retail store of INOAC and currently has eight stores nationwide.
The support collected at stores will be used for relief activities in the surrounding areas such as Ukraine and Poland through each prefecture branch of the Japanese Red Cross Society.
As a token of gratitude for the donation, we will present the same blue & yellow kitchen sponge as the Ukrainian flag. We are afraid that the number of kitchen sponges is limited, and distribution will end as soon as it runs out.
After the activity period ends, we plan to publish a report including the donation amount on this website.