A residential showroom "INOAC HOME" will open.
2021.04.02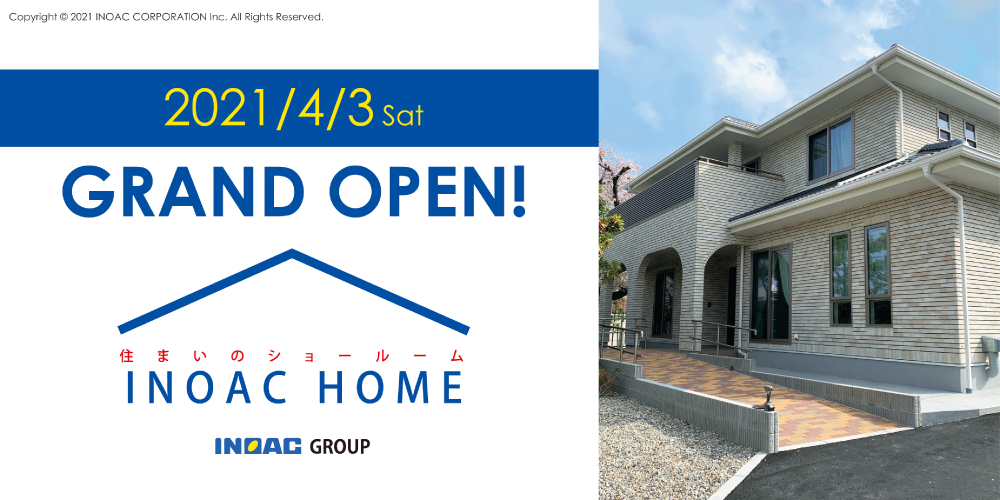 We will open a residential showroom "INOAC HOME" in our Anjo factory, Aichi prefecture on April 3, 2021.
It is a residential showroom with the concept of "Experiencing the performance of INOAC materials and products inside an actual house."
We incorporate a wide variety of INOAC products, such as the world-class high performance insulation board "Thermax," soundproof partitions, and joint gaskets, into the interior and exterior of the actually constructed house.
With this "INOAC HOME" as the new concept of next-generation housing, we will proactively propose hints for home building and future comfort.