Closed cell
Inoac has various types of GOMSPOR (rubber sponge) that the standard thickness size is 30mm with Width 1000mm x Length 1000mm (This is basic dimention).
The materials of GOMPSPOR are EPDM type, NR type and CR type.
And you can choose the best one from the multiful choice of Inoac GOMSPOR with flame retardant or with good weather resistance.
The main color is black but there are also other colors, ex. White or green.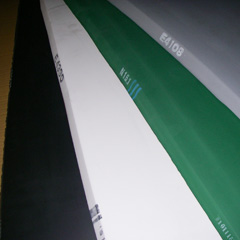 Open sell
Firstly we make about 10 times expanded EPDM closed cell sponge after curing in the oven.
Then we make semi-open cell rubber foam, crushing the closed cell structure.
It is availble for other colors (ex. white and grey ) as well as black color.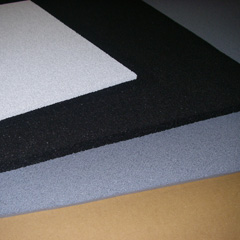 Special material
There are also various types of other functional rubber sponges
- Very low sulfur foam
- Conductive foam
- Oil resistant foam (NBR basis)
- silicone foam