Meet with the masterpiece, Moltoprene, produced from chemistry in the 20th century
After the war, when the Japanese economy finally regained its breath.
Aiichi Inoue, the founder of INOUE Rubber Industry (current INOAC CORPORATION), visited Europe and thoroughly observed rubber and petrochemical industries.
Aiichi Inoue found polyurethane foam at this time and paid particular attention to its future potential. He gave plenary power to Soichi Inoue (current CEO of INOAC CORPORATION) in 1955 and sent him to Bayer in West Germany to prepare to import a polyurethane foam plant.
It was a polyester resin that is spongy material called Moltoprene.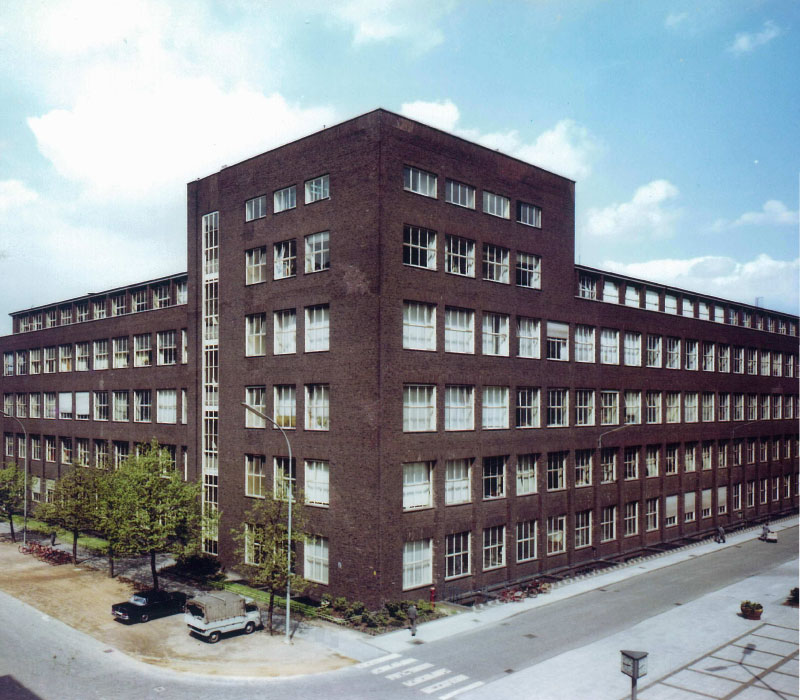 Bayer in 1955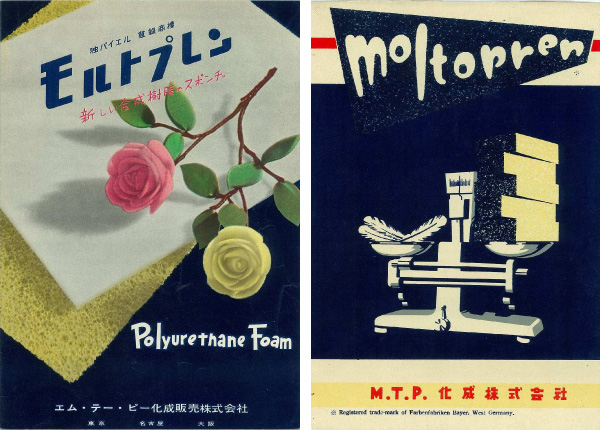 Moltoprene product catalog
When I first saw and touched moltoprene I was moved by this shiny foam as if I had something very precious.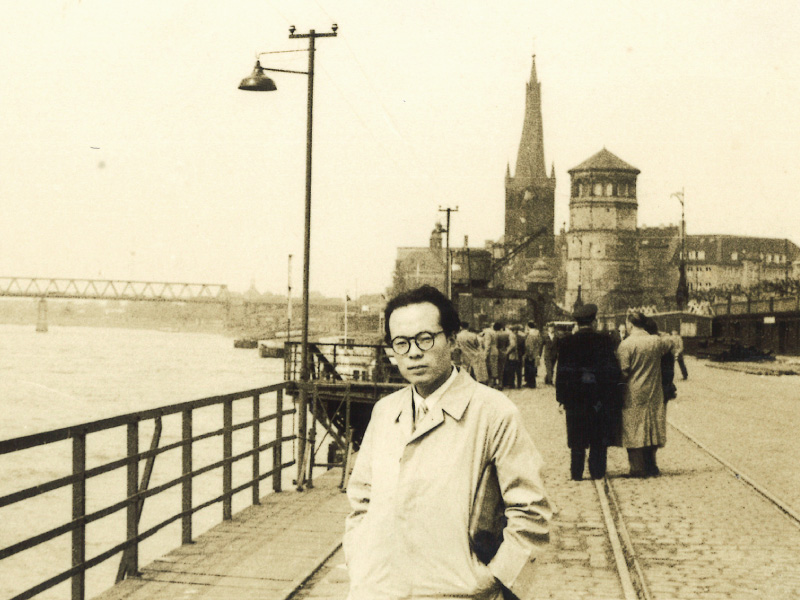 President Inoue when he visited Bayer in Germany
This polyurethane foam produced by Bayer was a revolutionary invention that simultaneously generated a chemical cross-link and foam by chemical reaction between polyol and isocyanate. This was the first commercially successful mass-produced polyurethane foam product.
Soichi Inoue thought, this unknown material in Japan will destroy existing conventions and bring innovation to people's lives. He decided to introduce this moltoprene technology to Japan and started introducing the production technology of moltoprene under the technical tie-up with Bayer.
When mass-production started based on the survey in Germany, the sales of the sponge product for miscellaneous use called molto cleaner started. Since then, we have produced and marketed products from daily commodities such as kitchen and bathroom sponges to stationary such as stamp and ink pads.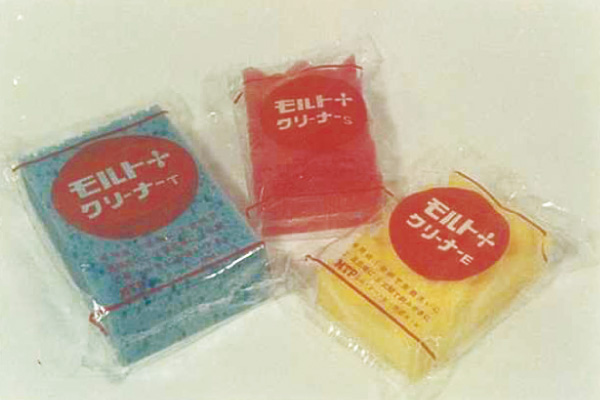 Birth of Color Foam that has a soft touch and provides a comfortable sleep
Four years and more from the start of mass-production of polyurethane foam. Trial and error continued to find what kind of field this could be applied to.
In 1956, we focused on the lightness and heat-retaining property of moltoprene and started to develop mattress and bedding products. The development of moltoprene to make it have a soft touch of latex foam was required. The main stream then was soft mattresses such as latex mattresses although sales of the Moltoprene mattress had started at major department stores.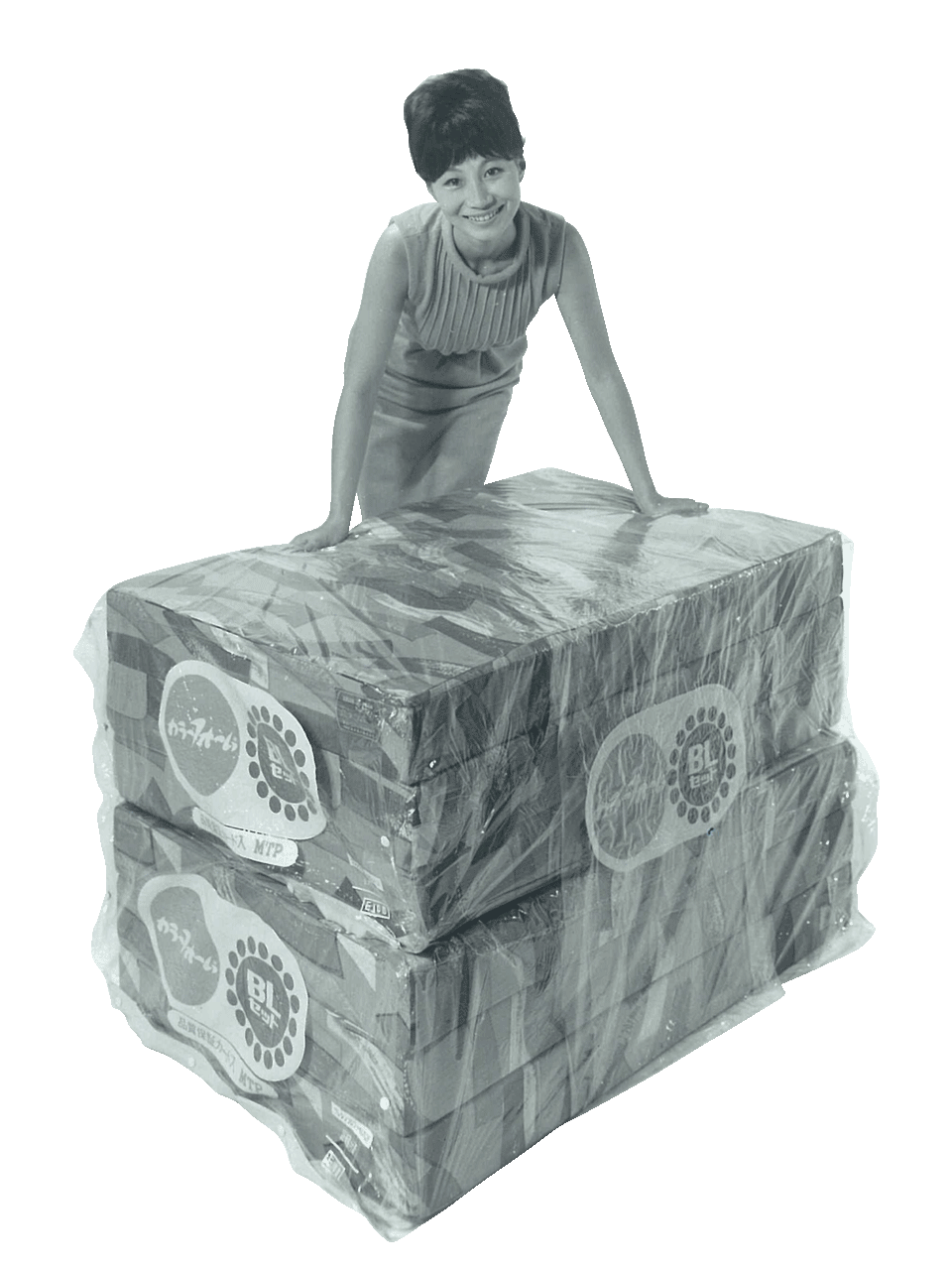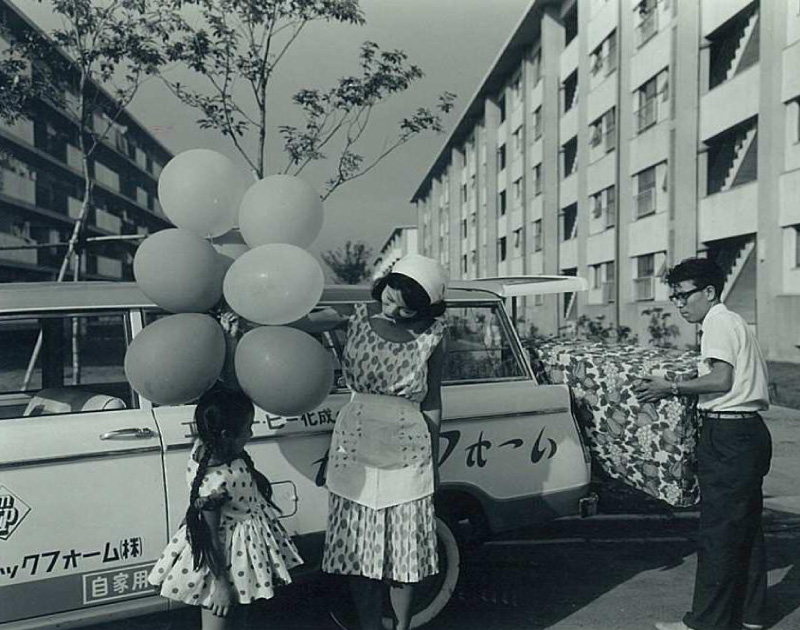 Color Foam advertising car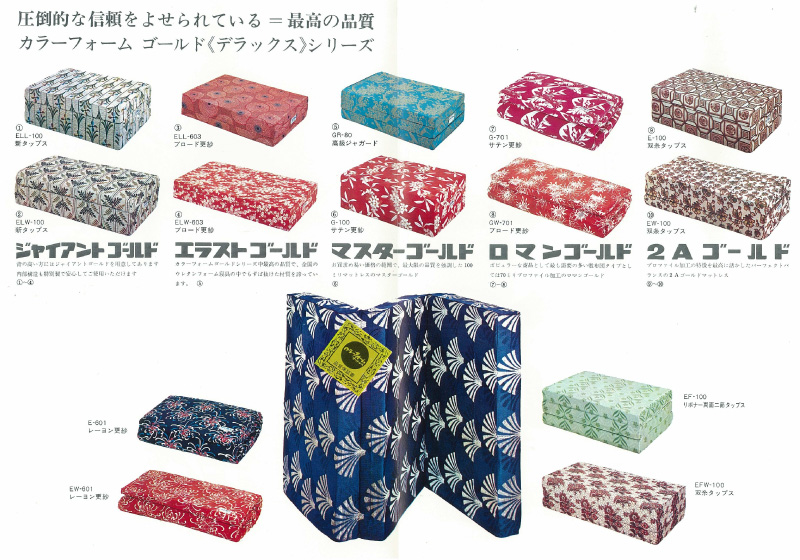 Color Foam product catalog
The breakthrough in this situation was polyether polyurethane foam that was developed as a new material for the petrochemical industry in the USA.
We imported the developed polyether raw material and successfully produced Japan's first foam made with the polyether raw material. We named this polyether polyurethane foam that has comfort to sit on while keeping the lightness and heat-retaining property of the moltoprene as Color Foam to distinguish it from moltoprene.
In 1959, we started urethane mattress sales under the trademark of Color Foam and took a step into the bedding product market.
It was at the beginning of the period of high economic growth. In 1962, the market marvelously expanded in response to people who sought enrichment and comfort in their lives.

Color Foam is in places where people live
Color Foam will celebrate its 60th anniversary in 2019. We continue to develop this, expanding the realm of possibility from the field familiar with people'a lives to the industrial field, as a new material that can go beyond existing conventions.
Experiences engaging in product development in various fields, committing to familiarizing the Color Foam from its birth, are passed on for the current product development through the years.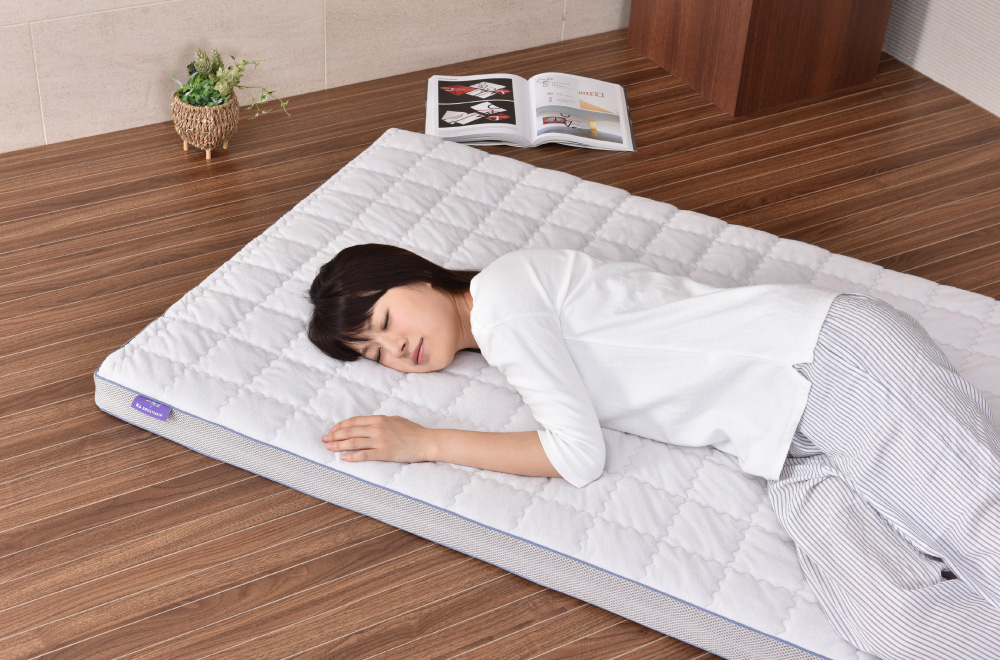 The Color Foam is utilized in the current product.