Special Foam Product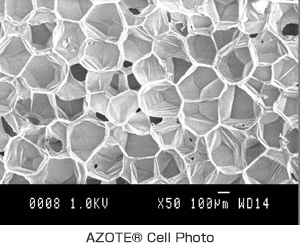 AZOTE® is both closed cell cross-linked polyolefin and engineering thermoplastic polyamide foam without using chemical blowing agent, uses a high-pressure nitrogen gas solution manufacturing process.
※Supercritical nitrogen gas foaming method produces very low outgas, formaldehyde and sulfur, ammonia, such as siloxane. It can be used with confidence for precision instruments, such as sick building syndrome countermeasures and electronic circuits.
The Motion video about AZOTE®(wmv 34MB)
---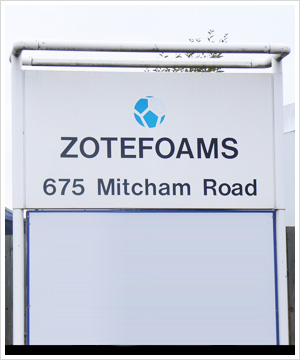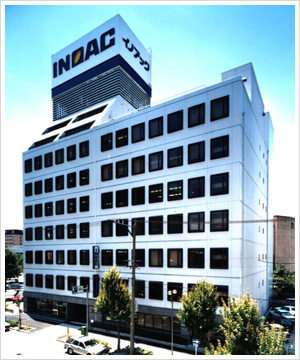 AZOTE® is manufactured by ZOTEFOAMS where headquarters and factory is located in the UK. INOAC Corporation has been offered excellent materials from Europe. as Zotefoams' distributor in Japan.
AZOTE® manufacturing method is very unique and distinctive. Most other cross-linked technologies use chemical blowing agents.  AZOTE® do not contain blowing agent  They uses a high-pressure nitrogen gas solution as blowing agent. Therefore they have a uniform cell structure with regular cell walls which gives the foams their consistent and isotropic mechanical properties.
When compared with chemical blowing polyethylene foam in same density,
AZOTE® have more physical strength. In the other words, you can make it lighter.
As the largest feature, It will be possible to minimize the outgas of the foam.
On the other hand, blowing agent residues in chemically blown foam cause ammonia-based unwelcome odour and can be a source of corrosion of metals.
MANUFACTURING PROCESS of AZOTE®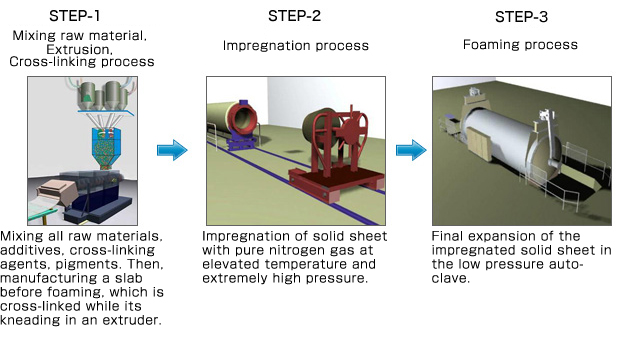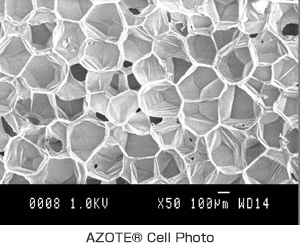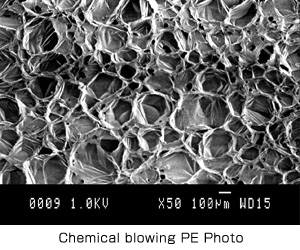 STEP-1 材料練り、押出し、架橋工程
原材料、添加剤、架橋剤、顔料などをミックスさせます。押出し機で練りながら架橋させ発泡前のスラブを製造します
STEP-2 含浸工程
STEP-1で製造したスラブを高温高圧下のオートクレーブに挿入し超臨界状態の窒素を含浸させます。
STEP-3 発泡工程
STEP-2よりは低温低圧の発泡用オートクレーブに窒素含有のスラブを挿入し、加熱加圧することで発泡させます。
---